How We Teach & Support
It's the little things we do to support an individualised learning program that get us the big results

At St Joseph's, we are dedicated to the detail and we want to ensure every child achieves to their own potential. 
This means ensuring we have a robust system of teaching and support that not only caters to the average (or middle student) – but also the advanced student or the student that need some extra support. 
For learning to take place we need to ensure that every child feels safe, happy and confident within themselves – and so a huge emphasis is placed on a strong wellbeing and support program that achieves just that!
Kinder to School Transition
Please go to the Enrolment tab for further information
St Joseph's Catholic Primary School has been established to serve the needs of children and their families in the Upper Yarra Valley. We strive to be open and welcoming to all students, regardless of their background and needs, and do everything possible to accommodate a student's individual needs. We welcome children of other Christian traditions and other or no faith who seek what Catholic education has to offer. 
As part of our process of welcoming you into our community, an informal meeting with the Principal will be organised for you and your child. This meeting allows the Principal to get to know your child and your child to become familiar with the Principal.
School Tours and Open Days
School Open Days are held during Term 1 and Term 2 of each school year.  Please contact the office on 59571183 for Open Day dates and times.   During Open Days and School Tours parents are shown through our school to observe firsthand the school in action. If the Open Day dates and times do not suit you, personal school tours can be organised throughout the school year, with the Principal or with student guides, at mutually convenient times.
Information Evening
An Information Evening for Foundation families will be held to provide relevant information to the families who are interested in enrolling their children for the following year. 
Orientation
Each year orientation sessions are offered to the incoming Foundation students. These sessions familiarise the children and their parents with different aspects of school life. There are 6 Drop In sessions for those considering St Joseph's, and 3 Transition sessions for the next year's class. Everyone is encouraged and welcome to attend.
During these sessions and in liaison with the parents and Kindergarten teachers, additional sessions may be organised to cater for individual or special needs. We encourage you to share your knowledge of your child, your child's learning styles, friendships and interests. These help us to tailor the learning experiences and environment for your child.
Extra Learning Needs
At St. Joseph's we are dedicated to a whole school approach that is cohesive, collective and collaborative about action to improve student learning, behaviour and wellbeing, and the conditions that support these.
St. Joseph's offers intervention programs for students requiring extra support, as well as extension opportunities for students who are able to perform above their expected grade level.
Regular assessments, observations and conversations with the children ensure that each child's 'learning narrative' and 'learning style/s' are understood. A differentiated approach that is inclusive of all children's learning requirements underpins teaching and learning.
Some children may require a Personalised Learning Plan.  A child's identified needs and intervention requirements are communicated to their parents who are then kept informed of their child's progress and future direction.
Teacher and student Learning Conferences ensure that students are aware of their learning successes as well as having opportunities to plan goals to work on areas of need.  Students are strongly encouraged to be active participants and negotiators of their learning.
Our trained Learning Support Officers (LSOs) work in classrooms to assist teachers with children who may need extra support.  Under the guidance of class teachers, the LSOs also work with small groups of students consolidating concepts that the students may be having some difficulty grasping.
We have support from Catholic Education Melbourne to access Psychological, Speech and Special Education consultant services.
English Support
We employ proven intervention programs such as Reading Recovery, Levelled Literacy Intervention (LLI), Enhancing Reading for At Risk Students (ERIK) and Phonics for Reading.  Children who have been identified as requiring extra support with developing literacy skills undergo testing to see which of the interventions would best cater to their particular learning style/s and needs.
Numeracy Support
Numeracy support groups are run to assist students who require extra help. In a small group format, students are provided with explicit additional teaching and activities to help support their continued progress to the next level.
Extending Students
Students who consistently demonstrate that they have mastered the standards of their current grade level are challenged through explicit teaching in the classroom to progress to the next level of work. This can include a range of tasks designed to extend these students, including:
Reading more extended and complex texts, and discussing these with peers in guided groups and literature circles

Developing knowledge of more advanced vocabulary and elements of grammar and punctuation

Being challenged to solve multi-step mathematical problems

Participation in G.A.T.E.WAYS (Gifted and Talented Education, Extension and Enrichment) which is an external company who provide dynamic and creative learning opportunities for students who fall within the gifted ability range. It is their aim to provide opportunities for children of 'like-minds' to participate in programs that will challenge them intellectually and help develop their individual talents.
Resilient Kids
Resilience is the ability to bounce back from difficult circumstances.  Being resilient allows us to adapt to difficult circumstances and move on to more positive outcomes.  Resilience promotes inclusiveness, belonging, success in both academic and social settings. We explicitly teach resilience through Respectful Relationships program, Bounce Back and Values Education.  Our staff are trained in Kidsmatter, Berry Street and Respectful Relationship Education which focus on building positive relationships and connectedness to our community.
In our classrooms, students have the opportunity to participate in Friendship Groups, Circle Time, Meditation and Mindfulness, Gratitudes and Brain breaks which focus on developing and further strengthening their social and emotional wellbeing and mental health.
Moving Schools
If your child is moving to St Joseph's School from another school, we will discuss with you and the previous school the social, emotional and academic needs of your child. We will focus initially on assisting your child settle in successfully. Having others with which to play at recess, and developing friends are essential first steps. Then we are ready to learn!
The academic needs of your child we will identify in discussion with you and the information gathered from the previous school. Sometimes we will do some further assessment. We will share with you our findings, and the learning goals.
If you are moving from St Joseph's we will provide copies of our records to the new school and offer to support the new teachers to understand the learning goals we were working towards.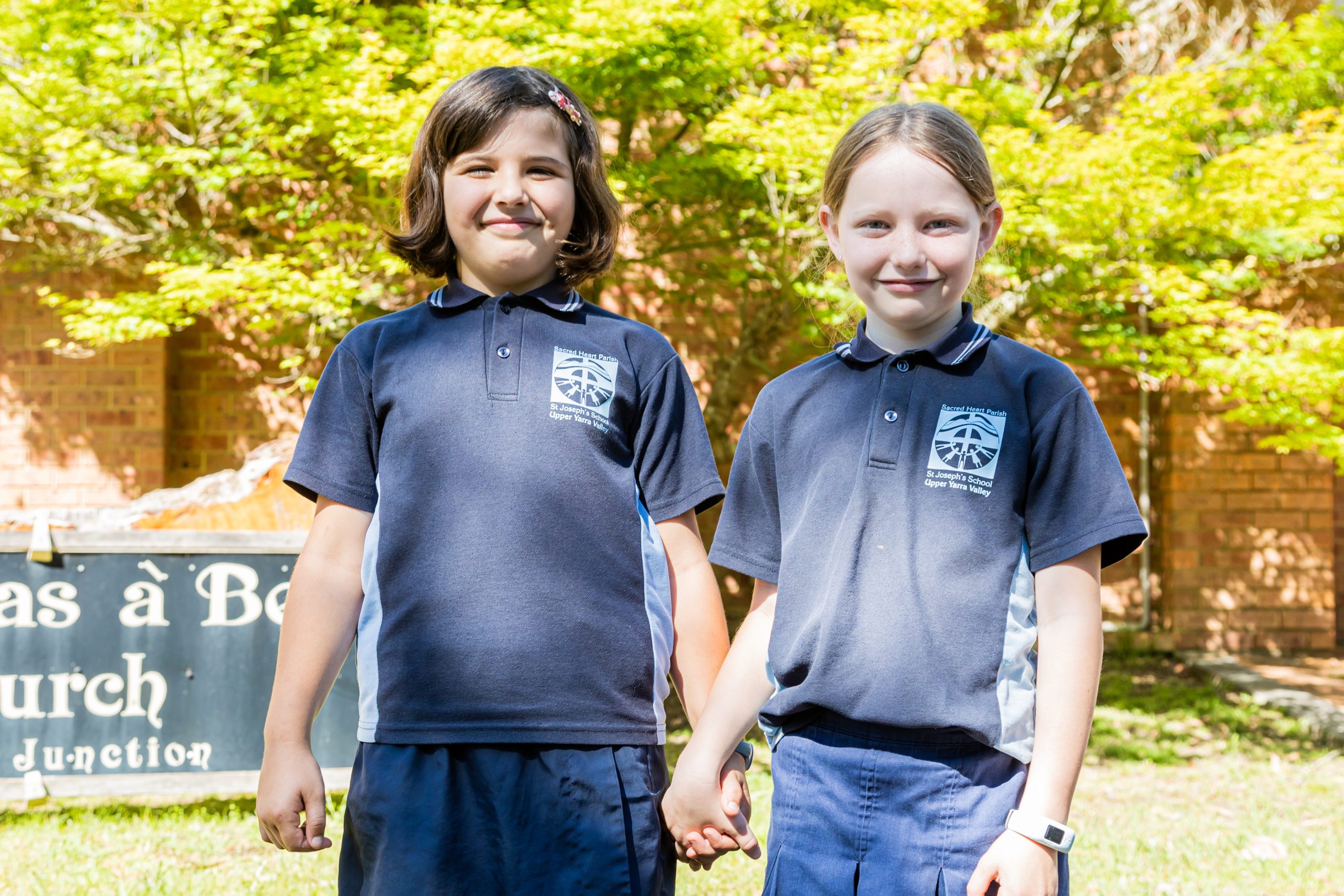 Online Tour
The best way to start learning about us. We have professionally produced dozens of videos showcasing our amazing school.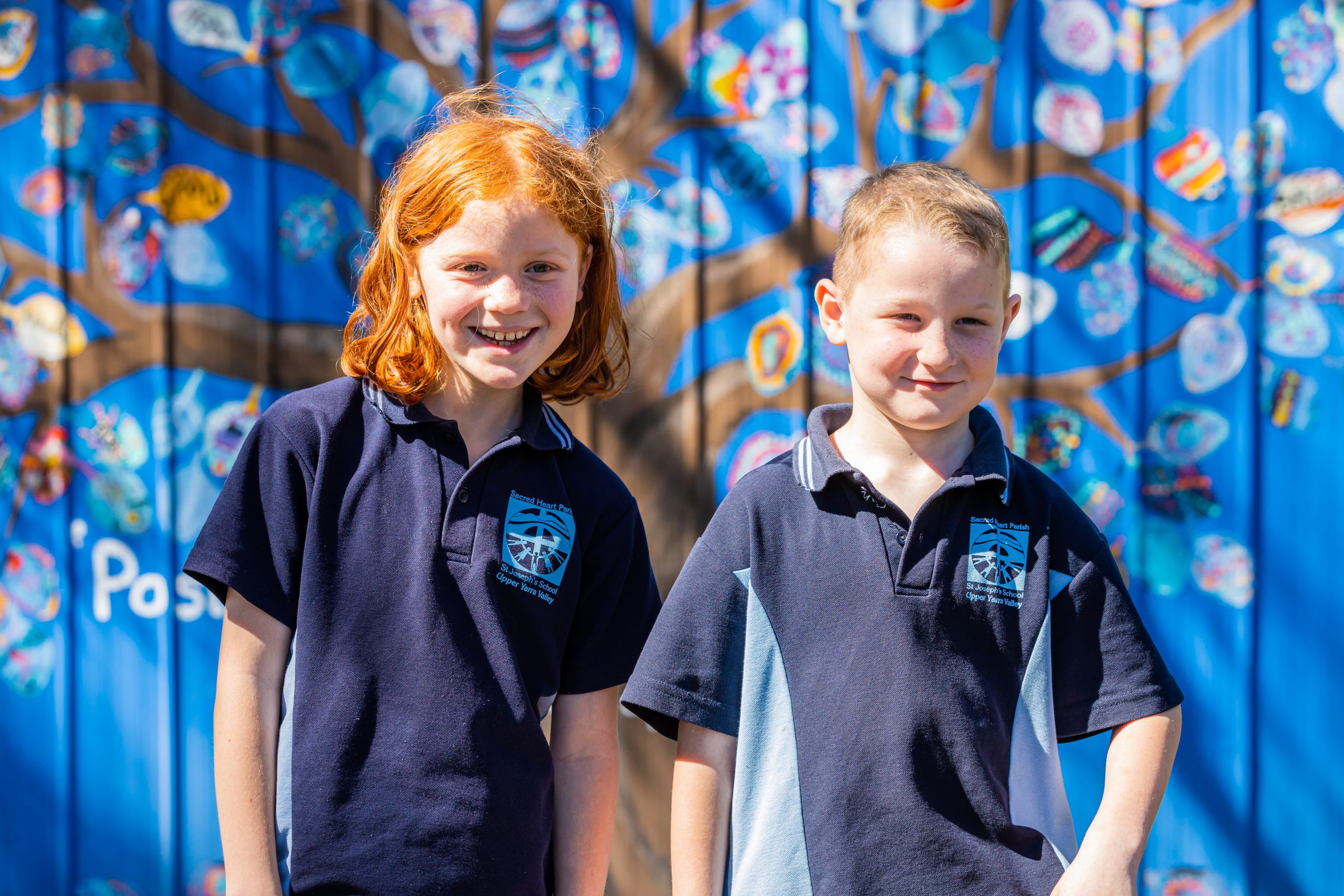 Book a School Tour
The best way to meet us! We can show you around our beautiful school and answer any specific questions you have.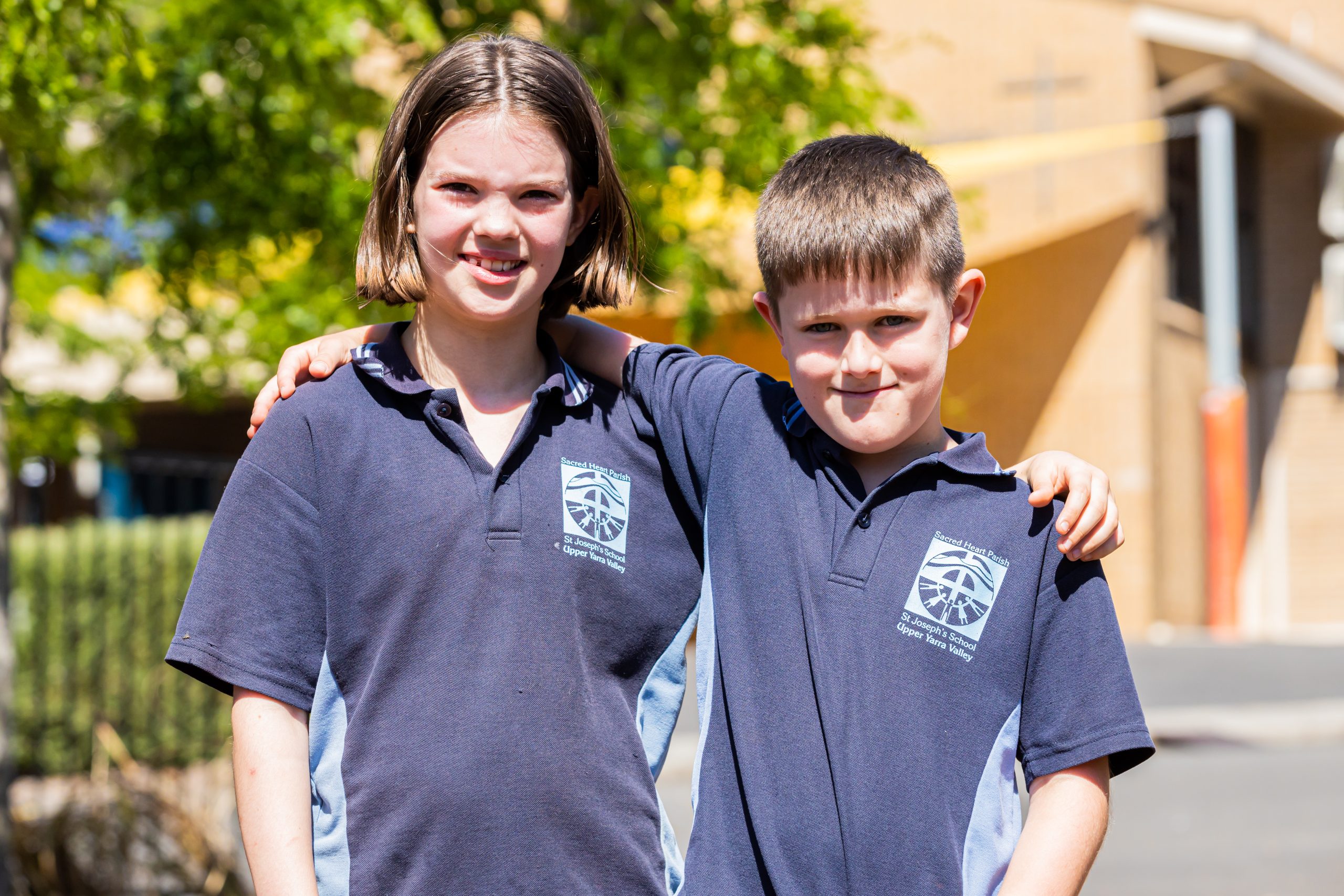 Upschool
UpSchool is a free and growing resource and our way of sharing positive and inspiring messages with our community. Website design, graphic, videos & photography by Digital Schools |  www.digitalschools.com.au  |  Copyright Digital Schools. All Rights Reserved